Semi-permanent make-up & Microblading
With its advanced new techniques and procedures will enhance your natural beauty and give your feature shape and definition without ever having to visit your make-up bag. Also know as micropigmentation it is the term used for applying coloured pigments into the dermal layer of the skin. The procedure is completely safe and effective and used for a variety of semi-permanent & Microblading cosmetic enhancements such as eyebrows, eyeliner and lipliner. This treatment also benefits gym users, swimmers, hay fever sufferers, poor sighted clients, and those with allergies to normal make-up. Women of all ages are experiencing the difference micro pigmentation & Microblading can make, after just one procedure you can have stunning smudge free make-up that can last for several years. Differences between Micro Blading procedure and Semi Perm Make Up, MicroBlading  is used with a handheld piece and can only create a hair stroke simulation. Semi permanent make up is used with a machine and can create a powdered or hairstroke look.

Eyebrows
The Perfect Brow
Throw away your eyebrow pencil forever! Beautifully shaped Semi Permanent / Tattooed Make Up & Micro blading ,eyebrows will accentuate your eyes, lift your face for a more youthful look.
Eyebrow tattooing will give you the perfect brows you have always desired.
Restoring the appearance of a realistic brow with a natural hair stroke Simulation or powdered brow treatment
Defines over-plucked sparse brows
Enhancing fair/blonde brows
Alopecia & Chemotherapy patients (restoring) confidence
Filling in old scars through the brow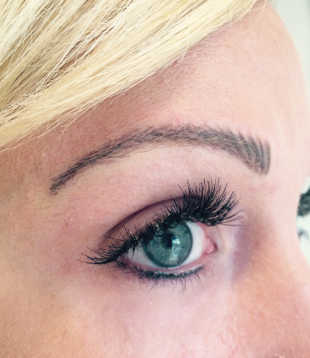 Eyebrows Gallery

Eyeliner
Enhance the eyes with a tattooed eyeliner which is smudge free. Eyeliner makes the eyes look bigger and more defined.
This simple treatment involves adding a fine or more enhanced line to the top and bottom lashes with a pigment colour of your choice.
A long lasting solution to tricky pencils or liquid liner
The effect lasts for about 2-5 years
Who benefits of wash away tattooed Eyeliner
Contact Lens wearers
Hay-fever/Pollen sufferers
Clients that are time poor and find makeup difficult to apply
Even men seeking subtle grooming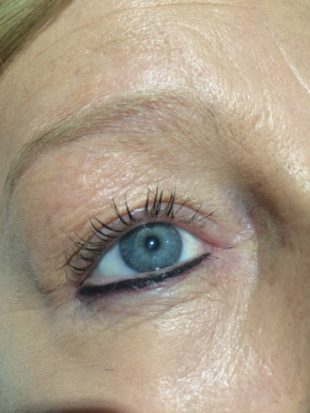 Eyeliner Gallery

Lips
Lipliner / Blush – Create the perfect pout
Redefine your lip shape, volume and cupids bow. Unlike a pencil semi permanent / tattooed lipliner or blush lasts for around 2-5 years.
Tattooed lipliner or blush is blended for subtle yet a defined effect to help retain a natural youthful look, available in a range and choice of colours. The treatment helps reduce the bleed effect lipstick creates, it will perfect the shape, symmetry of the lips which will enhance and define your perfect pout.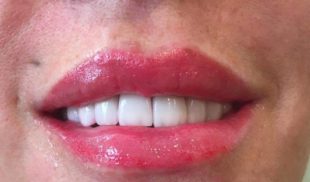 Lips Gallery

Full Face
For a complete natural everyday look, choose three treatments i.e. Brows & Eyeliners or Eyeliners and lips. Having three treatments on the same day will be more cost effective.
Wake up with tattooed make up for a natural overall glamorous look.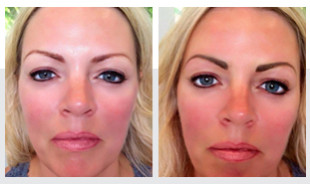 Full Face Gallery
Beauty Spot
A Semi Permanent / Tattooed beauty spot will give you that film star look. Placement of the beauty spot will be placed in the area of your choice. A brown or dark brown pigment will be used for this treatment. It will last for around 2-5 years.
Questions and Answers
How long does it take?
You will need to allow 1.5 hours for your first procedure. If you intend to have a "full face" (3 procedures together) then you should allow 3 hours in total.
How long does it last?
Semi-permanent make-up should last for several years. Over that time the colour will fade and break down. It is suggested that you come back for a "top-up" or "Refresh" procedure every 18 months to 2 years to keep the make-up looking complete and fresh.
Is the procedure painful?
To greatly reduce any discomfort the area is numbed with a topical anaesthetic to the location. Most people will feel nothing at all while some clients may feel a prickly sensation. After the procedure you and may feel a slight discomfort. This is outweighed by the stunning results that will be achieved.
How long is the healing process? How soon can I go out?
After a procedure the area treated will be darker and more intense, this will last for 5-7 days until the area exfoliates and the true colour emerges. The area treated may slightly swell due to the procedure and anaesthetic used, this will go down usually by the end of the day.
Does it look natural?
The results will appear very natural and your features will look more defined giving you a younger, fresher look.
What about after care?
Generally keep the area free of make-up for several days and the recommended after care solution will be provided along with a comprehensive after care guide with verbal instructions. Men are also now discovering the benefits of semi-permanent make-up i.e. scarring through the brow or total loss due to alopecia/chemotherapy.
Can men have treatment?
Men are also now discovering the benefits of Semi-Permanent make-up i.e. scarring or gaps through the brow or total loss due to alopecia.
Price List Guide
Eyebrows
Micro Blading
£200
Hairstroke/powdered brow
£300
Eyeliner
Top/bottom
£250
Advanced
£300
Both
£350
Lips
Lipliner
£250
Lipblush
£300
Beauty Spot
Beauty Spot
£80
Full Face
3 treatments
£700
Top-up/colour boost or refresh appointments will be charged at £195.00 (This price is guaranteed under a 2 year time limit)
All original treatments include a second appointment within the price, this appointment has to be taken between 6/12 weeks.
All prices may differ according to location within the UK